If you are thinking about getting some extra bucks from the giant piece of metal (or your old car) which has been taking up way too much space in your garage, then you actually can. Many people do not sale their old busted out cars thinking who would possibly by them? And indeed, if you go to a car shop, you will not most likely be able to get money for it. However, there are others way to earn from it with one of them being selling it to scrap yards. There is more value to your scrapped up car than you really think, if you truly want to know what price you could get for it then you should start looking for scrap car dealers as soon as you can.
Apart from some obvious benefits such as how it would help you in earning money, there are other benefits of scrap cars as well and that is you never know what gems may be hidden in them. If you are about to sell your car to a scrap yard, then there are ways you could maximise your profit so let's see three best ways to earn money from scrap cars.
Scrap old Parts
People often make this mistake and they do not scrap their car properly. To make sure that you can make the most money from your ride, we would recommend having a second look at it to see you did not miss anything that might potentially be valuable. Most people often do not think about the GPS system in their car, and it continues to lay around in the garage for years. If your car is not too old, then it may also have a GPS system inside it. So, we recommend that you take it out because it might help you get some good money.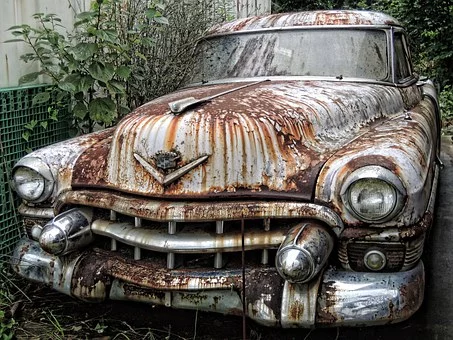 Search Carefully
Most people often lose a lot of their valuables in their cars. Whether it is inside or under the seat, you should always ensure that you thoroughly search your car before taking it to the best car scrap yard. A careful search may help you find some documents which you would have lost some time back. So, if you are unable to find something, then there is a good chance its laying in your car.
Scrap Dealers
There are many scrap car dealers you will find, what you need to do is search carefully. Each scrap car dealer would provide you with their own quote. So, look for the best price and getting some extra bucks is always better than keeping a car scrapped car in your garage which you would most probably never use. So, free up some space as well.